From Under-Compensated Vice President to Confident & Profitable PR Agency Owner — PR Pro Spotlight ft. Brandi Sims
Sep 22, 2021
"Facing a serious challenge gave me the strength to step out on my own and finally fulfill my lifelong career goal to start a PR agency!"

Have you ever wondered what it's like to live a life you love running a PR agency and working with your dream clients? Our PR Pro Spotlight Series interviews our students and community members who have made the leap into PR and found huge success!
We'll be covering all the juicy insider details, from their biggest challenges and favorite parts of the job to their best advice for aspiring PR pros.
Today, we're sitting down with the amazing Brandi Sims, Founder of Brandinc PR! After realizing she was being unfairly compensated for her work (and actually being paid less than her male counterparts), Brandi made the leap, followed a lifelong dream, and started a PR agency—all during the COVID-19 pandemic.
What were you doing before you became a PR pro?
Hey! I'm so excited to be interviewing with you. I'm Brandi, the founder of BrandInc PR.
Before I became a PR Pro, I was working a 9–5 job as a Vice President of Communications for a local Chamber of Commerce. I had worked there for 2.5 years after moving back to Oklahoma, following my husband's medical retirement from the Navy.
Because of my past experience working agency side, I was able to achieve incredible growth in the organization's communications plan and outreach that lead to the creation of my VP position. On top of that, the organization won numerous awards, including 5-Star Accreditation, due to the advanced communications efforts I achieved during my time there!
How did you get started in PR?
Growing up, I was part of an Army military family. It was a very fast-paced environment where we were constantly moving and leaving. That lifestyle became kind of embedded in my DNA and, because of it, I've always been good at building relationships. From a young age, I understood how important it is to make those connections. And, as I got older, I started to learn more about the world of communications and public relations became something that I was incredibly excited and passionate about.
In 2008, I got my first internship and, in 2012, I received my Bachelor of Arts in Communications with Public Relations cognate from Cameron University, with a minor in Psychology. Then, I went on to earn my Master of Business Administration in Public Relations from Liberty University in 2018. I used all of this experience and applied it to the real world, gaining experience in public relations, digital marketing, graphic design, and event planning for clients. Over the past 13 years, I've worked with a diverse range of clients, including nonprofit organizations, government sectors, sports figures, corporations as well as small businesses.
My husband is in the Navy and when we moved to the West Coast, I started working at an agency where we specialize in sports figures and celebrities. Coming from working in Oklahoma where it is very slim pickings when it comes to PR jobs... it completely blew my mind. I just knew that THIS was the field for me. And it just made me want to dive in and do whatever it took to really excel in it.
We ended up moving back to Oklahoma, which is when I started a position with the local Chamber of Commerce. During that time, I was able to obtain my Master of Business Administration in Public Relations from Liberty University in 2018. I applied what I had learned to my work with business owners in my area, and it really showed me what it was like to be an entrepreneur.
This was such a pivotal point in the trajectory of my career, because it's also when I learned that there was an issue of gender wage gap disparity, which was a huge challenge for me.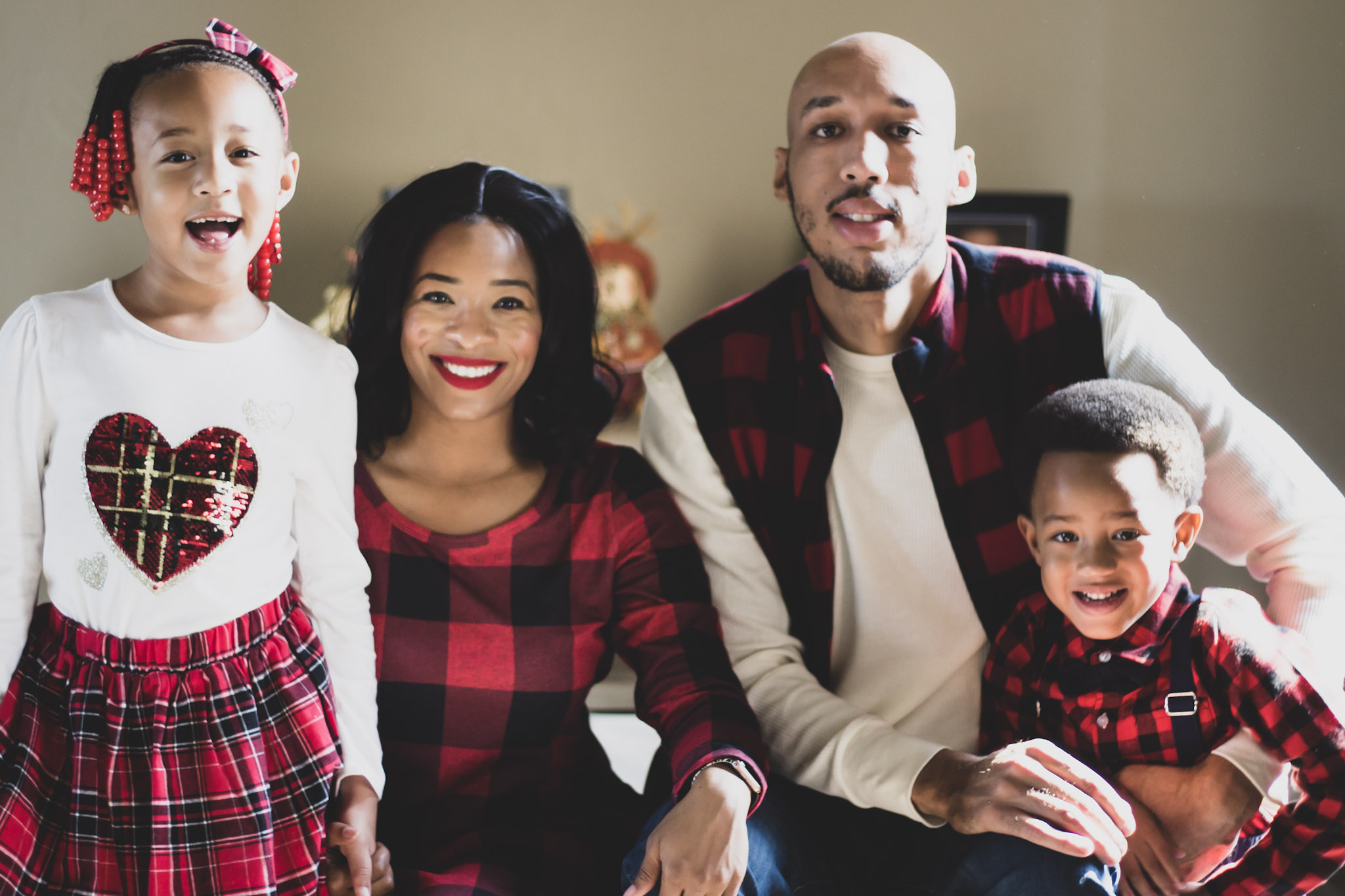 Can you share some of the biggest challenges you've faced as a PR pro?
Although I created incredible results during my time in my previous position, unfortunately, I also experienced gender wage gap disparity. I learned over time that I was being under-compensated for my work compared to my male counterparts. And I was obtaining national recognition for the work I was producing!
It was at that moment I made the decision to leave and start my PR agency in the midst of the pandemic. This challenge gave me the strength to step out on my own...and finally fulfill my lifelong career goal to start a PR agency!
There was a fire lit in me and I just knew that I had to bet on myself. So I told myself, "You've got this! No excuses. You can make it happen. You just have to go for it." And that's exactly what I did.
But it wasn't easy to take the leap. I kid you not, it took me probably 10 years of working in PR to even be comfortable calling myself a PR professional. I had a lot of fear, but I just told myself not to let that fear hinder me or stop me from achieving. Because, really, what's wrong with failure? We all fail at some point in life.
It was a lot easier to step out on my own knowing that I had solid resources and the Profitable PR Pros community available to me. I realized that I had every tool that I needed and just constantly reaffirmed that to myself: "You have everything you need."
There are so many resources out there, you just need to tap into them.
How did you find the Profitable PR Pros Community, and how long have you been a member?
I discovered the Profitable PR Pros community by searching through social media for groups that aligned with my interests. When I got started in PR working with local nonprofits and financial institutions, groups like these did not exist beyond metro areas, let alone on social media!
It was refreshing to see resources and communities readily accessible for PR pros at every level. I've been a member for over a year now, and it's been absolutely amazing.
What's your favorite part about being a member of the Profitable PR Pros community?
My favorite part of being a member of the Profitable PR pros community is the sense of camaraderie and the openness of sharing information.
Joining this community kind of re-invigorated my confidence in myself because there were so many incredible resources and information just easily and seamlessly being shared.
I've always found PR to be very exclusive and limited, so seeing professionals so willing to share helpful advice, referrals, and tips is SO refreshing.
What inspired you to join our programs?
I'm a member of The Agency Accelerator, and I joined for a few reasons!
Within my first six months of business, I'd seriously hit a plateau. While I was hitting my goals and securing new clients, I was not commanding nearly as much money to justify the work results produced.
Because I started at very lower retainer rates, I had an abundance of clients but was spread very thin. In addition, as the months went by I started running into issues with late invoices and nonpayments.
I was way too determined to let my dream be ruined because of these setbacks—I had already been through so much! I saw a post about the Agency Accelerator and I felt like it spoke directly to me. I was so inspired by the other PR pros coming from various industries and backgrounds who found success in the program.
Reaching the plateau and not obtaining more high-quality client leads was enough for me to know this: if I wanted to excel on my own, I had to seek support from another professional who not only understands what it takes to succeed but also has built the framework around becoming a profitable agency! And The Agency Accelerator checks all of those boxes.
Have our programs helped you experience positive transformations?
With resources like the Profitable PR Pros community, I became way more aware of what's available for new agency owners. But while the groups provided more awareness, The Agency Accelerator gave me the confidence to package my skillset into a profitable and worthwhile business.
Within the first month of business, I secured my first five clients ranging from entertainment to government affairs. Within the first week of joining The Agency Accelerator, I secured my first client at my desired rate! The difference from before to after the program was significant and completely transformative in reaching my business goals.
What do you love MOST about the work you do and the clients you work with?
I love being able to create and drive results for my clients!
Having free range to think outside of the box, be creative, and reach my full potential without barriers has been increasingly rewarding.
What are some outlets you've secured features in for yourself and your clients?
Even though I've only been running my agency for a little over a year, I've been able to secure some AMAZING features! I've secured placements within New Yorker, Romper, Cosmopolitan, and Right On Digital.
Another awesome achievement is that I was recently appointed as the Board Chair for the Oklahoma Women's Coalition to represent women's advocacy and gender equity in the State of Oklahoma.
With my experience on the gender wage gap disparity, this role totally fell in line with my goals to advocate for (and help support women confidently commanding) fair compensation.
What advice would you give to aspiring PR pros?
I would say my biggest advice is to never give up. If this is something that you're passionate about and that you really want to do, you have an abundance of resources to be able to make that happen. You just need to take that first step. And usually, the first step is the hardest, but that's the thing that's going to change your life. It really truly does.
Since joining The Agency Accelerator, my work-life balance has significantly improved! I've gone from working 60-hour weeks to being in complete control of my own schedule. Plus, I've been able to build my team and delegate tasks, which is what allows me to have a profitable agency.
I'm so close to reaching my 6-figure goal that I set the very first week I joined the program. And I'm going to reach that goal because of the fact that I did not give up. You have to stay on it. Luckily, there's such an abundance of resources and incredible programs like The Agency Accelerator that you can tap into and get the guidance and the support that you need to make your dream happens. You just have to do it!
---
We're so grateful that Brandi decided to share her story with us! We can all learn a lot from her courage, perseverance, and commitment to helping other women achieve fair compensation for their work!

Check out Brandi's agency BrandInc PR, and be sure to join the Profitable PR Pros community over on Facebook so that you can take advantage of all that this amazing community has to offer!